Dachshund Christmas Tree Decorations: Adding Festive Charm to Your Holidays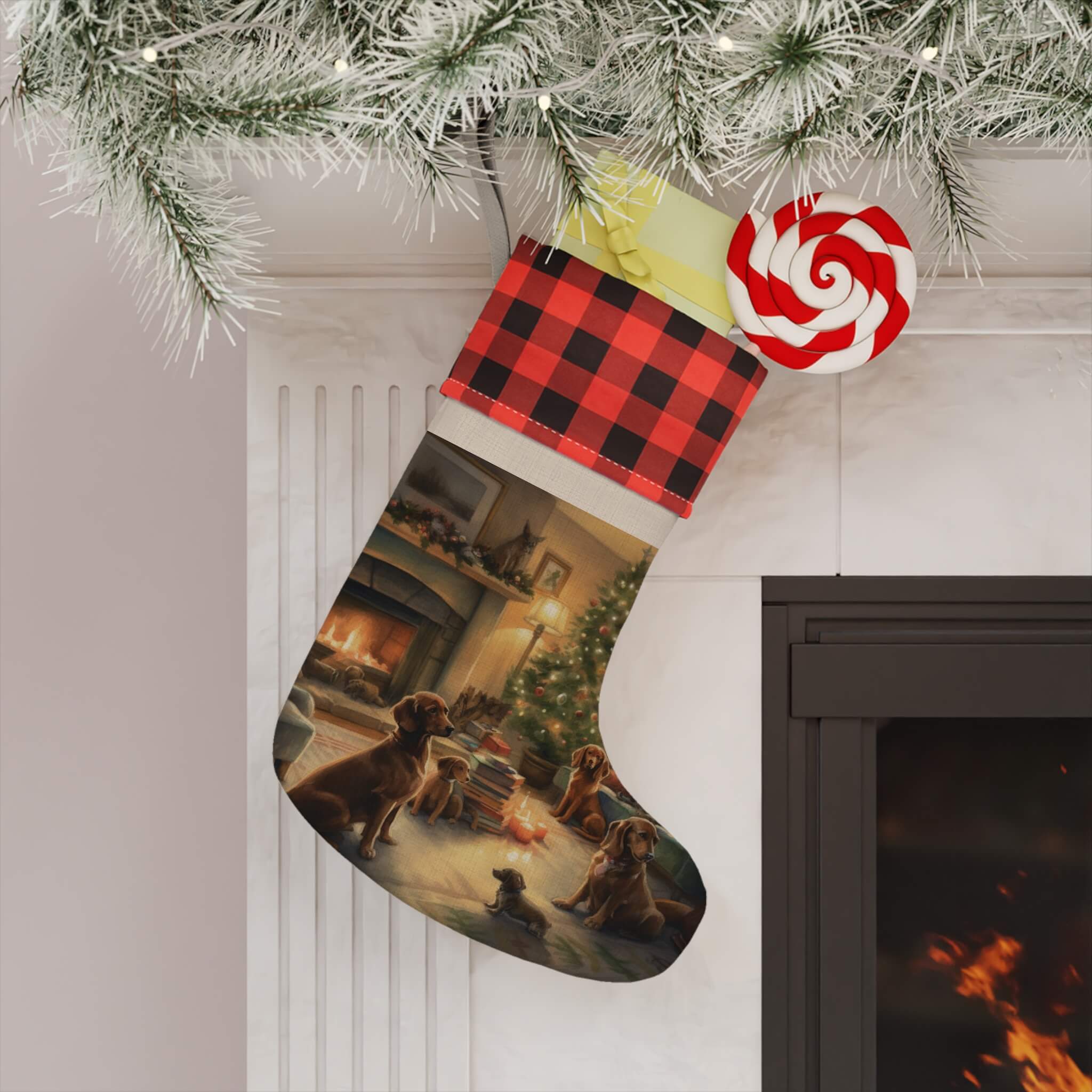 As the holiday season approaches, it's time to deck the halls and fill our homes with festive cheer. 

One fun way to do so is by decorating our Christmas trees with cute dachshund ornaments. 

If you're a dachshund lover, why not celebrate your love for these adorable wiener dogs by incorporating dachshund Christmas decorations? 

So let's dive in and talk about some of the types of dachshund christmas tree decorations you can put on your tree to make your holidays dachshund-tastic!


Ceramic Ornaments:
Dachshund ceramic ornaments can come in a variety of designs, capturing the essence of these beloved short legged creatures. 
Some ceramic ornaments might have scenes of dachshunds wearing Santa hats, reindeer antlers, or even wrapped in Christmas lights. 

These cute and fun designs add a playful touch to your holiday décor.

Metal Ornaments:
Metal ornaments offer a different look to the tree, with their sleek and shiny vibe. Dachshund metal ornaments can be crafted from stainless steel, pewter, or even aluminum. 

Silhouettes of dachshunds are a popular choice for metal ornaments, allowing the metallic material to catch the light and create a striking effect on your tree. 

Glass Ornaments:
Glass dachshund ornaments bring a touch of elegance and sparkle to any Christmas tree for sure. 

You might find glass ornaments with dachshunds depicted in different poses, wearing Santa hats, or surrounded by snowflakes. 

The transparency of glass allows the Christmas lights to reflect and refract through the ornament, casting a warm and enchanting glow.


Personalized Ornaments:
For a more personal touch, you may think about getting personalized dachshund ornaments. 

These ornaments can be customized with the name of your best little buddy or a special message. 

Some options include photo ornaments, where you can showcase a cherished picture of your dachshund, making it truly a one-of-a-kind ornament that you will be proud to display. 

Whether you choose ceramic, metal, glass, or personalized ornaments, adding dachshund-themed decorations to your Christmas tree will surely bring a smile to your face and warmth to your holiday celebrations. 

Remember to choose ornaments that match your overall décor and personal style.
 
As you hang each ornament on your tree, you'll be reminded of the joy and love these delightful dogs bring into our lives.
So, this holiday season, let your love for these adorable wiener dogs shine by adorning your Christmas tree with delightful dachshund decorations. Happy decorating!